We started Roof Rack Galore in 2017 after experiencing first hand the need for more space! The car was jam-packed!  We were almost at the point where we had to cling on from the outside just to make everything fit! 
We needed more space, and an affordable solution to our problem! All roof racks available at that stage was just too expensive. We went on the quest to source, procure and provide an affordable roof rack to everyone like us! 
Since the inception of Roof Rack Galore, we sold in the excess of 1000 roof racks and is uncontensted the most affordable product with the best value for money and quality.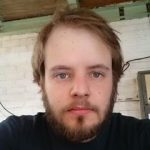 "Great Service, the roof racks are really good value for money. Super easy too fit! Works really well! Would recommend Roof Rack Galore without a doubt."
"What a super experience we had camping with this affordable yet quality for money roof rack. I'll recommend roof rack galore any day"
"Wow, I thought it was too cheap to be true if you look at competitors prices, but it is doing the job and I'm really impressed"
"Kwaliteit vir geld, en so nuttig om te gebruik my Pajero lyk bakgat dankie"

Nationwide Delivery
Fast & Efficient

DELIVERED TO YOUR DOOR
Get your order delivered to your door
Shop online Safely
Trusted & Secure Online Shop
Safe & SECURE Payments
Various payment options available